With 2016 over, and most people making plans for the new year, we wonder where the market is going and how it will affect us in the years to come. This market outlook will prepare you for what to expect in the upcoming 2017 real estate market.
Interest Rates
The nationwide economic outlook predicts a gradual increase in both the Fed Funds Rates and home mortgage rates.
The NAR expects the Federal Funds Rate to reach 1% by 2017, and continue to increase to 1.6% by 2018. In 2015, the rate was at .1%, climbing to .4% by 2016. While these rates are consistently increasing, they are still and will likely remain below historical averages. Dennis Lockhart, the Federal Reserve Bank President of Atlanta, states that the federal interest rates would be based on economic growth, expected wage increases, and lower unemployment.
While the Fed Funds Rate increases, mortgage rates will follow. 30-year fixed mortgage rates decreased from the 3.9% in 2015 to 3.6% in 2016, but the NAR anticipates a gradual increase over the next two years, reaching to 4.6% by 2017, and 4.8% by 2018. However, compared to the dreaded 80's 10-16% averages, these mortgage rates are still very affordable.
Housing Shortage
One of the biggest challenges facing new buyers today and the years to come is our nation's housing shortage. Lawrence Yun, a chief economist and senior vice president of NAR, reported that homeownership rates have hit a 50-year low this year—at 63.5%. According to Yun, this housing shortage is the direct result of our population growth outweighing the number of new houses built.
NAR reported that the largest age group of home buyers is 35 years and younger, accounting for 35% of sales among all ages. 67% of this age group are first-time buyers. The U.S. Census Bureau predicts that the number of people in the age group 25-35 will grow at a consistent rate over the next 5 consecutive years. As the millennial generation, the largest current American generation, grow older and become home purchasers, both housing and rental demand are expected to increase in the next 10 years.
Nationally, in 2015, there were a total of 5.3 million existing homes, and 500,000 new single family homes sold. In 2016 these numbers increased to 5.4 million existing homes, and 565,000 new single family homes sold. By 2017, NAR predicts that 5.5 million existing homes, and 620,000 new single family homes will sell.
Unfortunately, Yun says that this will not nearly be enough, estimating that nearly 6.9 million homes would need to be built to keep up with the growing population. the new construction slow-down of the housing bust has only contributed to the lack of available inventory, further increasing housing costs.
How Will This Affect Us Locally?
With our explosive growth in Bozeman and the surrounding areas, we have been following this national trend of low inventory and rising prices.
Months of supply, or absorption rate, acts as an indicator of buyer demand versus housing inventory. Less than 6 months of supply is considered a seller's market, while greater than 6 months of supply is considered a buyer's market.
The months of supply for single family homes in Bozeman and Belgrade has been on a steady decline through the past 6 years. The months of supply within Bozeman city limits declined from 8.5 in 2011 to 3.2 as of 2016. Interestingly, the areas around Bozeman city limits have gone from a heavily favored buyer's market with an average of 19.2 months of supply in 2011, to a relatively neutral market with an average of 5.8 months of supply by 2016. Belgrade was no different, with its average months of supply falling from 8.4 in 2011 to 3.1 in 2016. This indicates that the number of buyers in our area are significantly outweighing the number of sellers and new homes built.
The annual average months of supply for single family homes in the Bozeman area and Belgrade from 2011 to 2016 are shown below: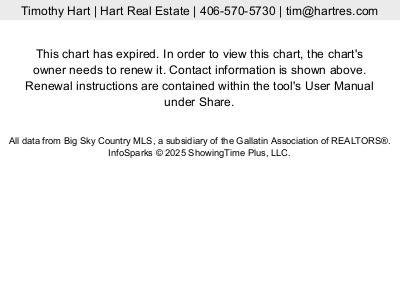 With demand exceeding supply, we can expect continued price appreciation to follow. The median price of single family homes has been on a steady climb from 2013 to 2016. While mortgage rate increases could affect price appreciation, we project a continued trend of rising prices and low inventory through 2017.
The annual median sales price of residential single family homes in Bozeman and Belgrade from 2012 to 2016 are shown in the graph below: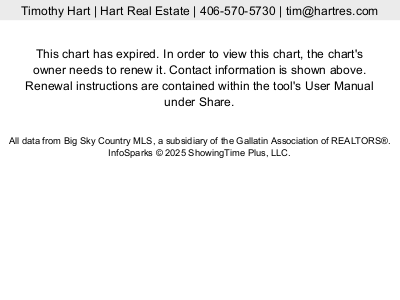 If you're looking to buy in 2017, as long as you're viewing it as a long-term investment, it would be a smart decision to purchase sooner rather than later. Home values and mortgage rates are expected rise, and inventory is decreasing.
While prices are expected to increase, 2017 should still be a great year for sellers. If you have owned your home in this area for several years or more, especially if you purchased during the market lows of 2011 and 2012, it is likely that you already made a significant return on investment.
By keeping up-to-date with market trends and economic conditions, both buyers and sellers can prepare themselves for the up-coming market, and make the best economic and personal decisions.
For a free home consultation, call Lori Hart at (406) 599-6961
Hart Real Estate Solutions

Your Trusted Guides
SUBSCRIBE FOR MONTHLY REPORTS